10 Places to Visit in Grand Rapids
Rolling Pines Apartments is the perfect place to call home, not only do we have some of the best amenities and floor plan options around, but we also are located near the best attractions and restaurants. Check out our list of top 10 places below to visit this weekend if you want to discover new places.
TOP 5 PLACES TO GO IN GRAND RAPIDS
Dedicated to the 38th President of the United States, Gerald R. Ford, the Ford Presidential Museum spans more than 44,000 square feet along the banks of the Grand River. The Museum's archives house over 20,000 items from the lives and career of President Ford and beloved wife, Betty, who were also laid to rest on the 20-acre campus. The Museum's grounds are joined with other Downtown Grand Rapids destinations via a pedestrian bridge over the Grand River.

Exhibits cover Ford's life from childhood through the Presidency, featuring an exact replica of the Oval Office, candid family photographs and presentations on the Watergate era, pop culture of the 1970s, and more. The Museum also hosts a rotating array of temporary exhibitions, educational programs, and community events. For a deeper look into the Ford Presidency, visit the Ford Presidential Library in Ann Arbor.


303 Pearl St NW Grand Rapids, MI 39504
(616)246-4821
Commissioned in 1908 by Meyer and Sophie May, the Frank Lloyd Wright-designed Meyer May House is situated in Grand Rapids' Heritage Hill Historic District east of Downtown. Typical of Wright's work during his Prairie School period, the two-story pale brick home features decorative art glass windows, skylights, broad eaves, and hipped roofs. "Michigan's Prairie Masterpiece" was painstakingly restored to its original grandeur in the late 1980s.

In addition to a fully-restored exterior, the home is beautifully furnished with a mixture of original, restored, and miscellaneous Arts and Crafts period furnishings. The grounds and landscaping have also been returned to their early 20th-century design. Tours are offered on Sundays, Tuesdays, and Thursdays throughout the year; for Frank Lloyd Wright and architecture enthusiasts, the Meyer May House is an experience not to be missed.


450 Madison Ave SE Grand Rapids, MI 49503
(616)246-4821
Spanning more than 150 acres, Frederik Meijer Gardens & Sculpture Park is home to one of the nation's preeminent botanical gardens and sculpture collections. Lena Meijer Conservatory, the crown jewel of the Gardens, showcases exotic plants from around the world in a breathtaking five-story glass structure. Trails and boardwalks crisscross the Park as you tour through the diverse ecosystems of the Western Michigan region.

On display throughout the Park, you'll find a permanent collection of nearly 300 works of sculpture, as well as rotating temporary exhibitions both classic and contemporary. From Rodin and Degas to Coosjie van Bruggen and Ai Weiwei, the internationally-acclaimed collection is sure to impress. The vast grounds of the Garden also include an amphitheater, meeting rooms, a souvenir shop, library, café, and education center.


1000 E. Beltline Ave NE Grand Rapids, MI 49525
(616)957-1580
Founded in 1854, Grand Rapids Public Museum is the oldest museum in Michigan and among the oldest in the United States. After outgrowing the site it called home for nearly 100 years, GRPM transitioned to its current downtown facility on the banks of the Grand River in 1994. The Museum features over 250,000 artifacts and specimens in the 155,000 square foot Van Andel Center and other sites in and around Grand Rapids.

With permanent exhibitions on the city's heritage as a furniture manufacturing capital, the region's Native American culture, and heritage, and the diverse ecology of Western Michigan, the Museum is a regional treasure. Home to a gift shop, café, meeting space, a theater, the Chaffee Planetarium, and a 1928 Spillman carousel in a pavilion built over the Grand River, this sprawling facility can't be fully appreciated in a single visit.


272 Pearl St NW Grand Rapids, MI 49504
(616) 929-1700
Nestled into the ravines and bluffs on the City's western edge, John Ball Zoological Park is home to over 2000 animals across 140+ acres. Founded in 1884 with a donation from famed explorer John Ball, the Zoo has grown into a regional attraction welcoming more than a half-million annual visitors. The Park offers a gift shop, numerous concession options and the new Monkey Bar for snacks and rotating draught beers.

The Zoo features a Funicular inclined railway that transports visitors to the upper portions of the property, offering spectacular views of Downtown Grand Rapids. In addition to countless animal exhibits throughout the Park, visitors can choose from a variety of experiences including a zip line, ropes course, camel rides, and panning for precious gems and artifacts. The facility also hosts conservation education and community events throughout the season.


1300 Fulton St W Grand Rapids, MI 49504
(616) 336-4301
TOP 5 AMAZING PLACES TO EAT IN NORTHEAST GRAND RAPIDS

Best Pizza
Located off Northland Drive on the shores of Versluis Lake, Jet's Pizza serves up pies covering everything from Detroit-style deep dish, St Louis-style thin, and even cauliflower and gluten-free crusts! In addition, Jet's offers an excellent assortment of delicious calzones, wings, salads, and sandwiches. Don't forget to save room for a deep-dish chocolate chip cookie, brownie, or order of cinnamon stix!
5150 Northland Dr NE Grand Rapids, MI 49525
(661)361-7771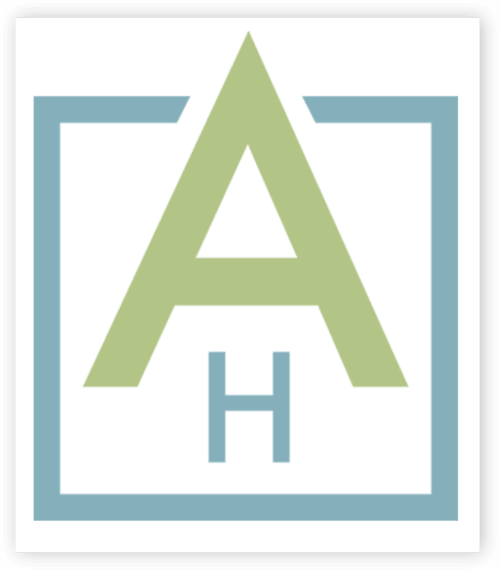 Best Breakfast
Just a short drive southeast on Plainfield Avenue, Anna's House is a Grand Rapids favorite for breakfast served up in retro diner-style digs. From A.M. classics like pancakes, biscuits, and gravy, French toast, skillets, hashes, and omelets, to fresh fruit smoothies and fresh-squeezed juice, gourmet hot chocolate, French-press coffee and kombucha, Anna's House has something for everyone!
3784 Plainfield Ave NE Grand Rapids, MI 39525
(616)361-8500

Best Diner
Serving Grand Rapids since 2000, Real Food Café on Plainfield Avenue offers a wide array of elevated diner fare. From breakfast staples like eggs benedict, Belgian waffles, and breakfast burritos, to handcrafted sandwiches, wraps, soups, salads and burgers, plus incredible cakes, pies, and bread from their in-house bakery, everything at the Café is made from scratch from real, fresh ingredients.
3514 Plainfield Ave NE Grand Rapids, MI 49525
(616)361-1808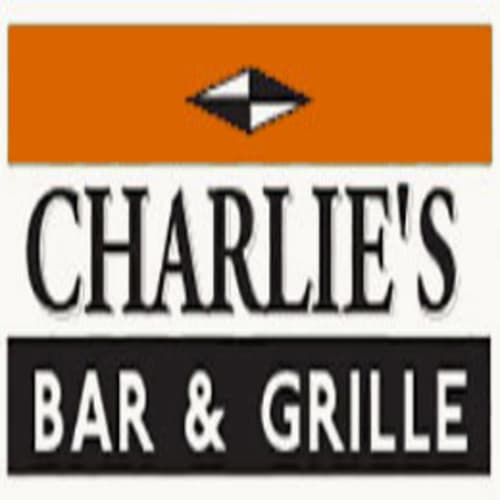 Best BrewPub
Charlie's Bar & Grill has been a northeast Grand Rapids mainstay for more than 23 years, with a focus on locally sourced ingredients and a Michigan-inspired menu. Charlie's expansive menu includes everything from salads, sandwiches, and wraps to burritos, tacos, pizza, pasta, seafood, steaks, and much more! Pair your meal with a Michigan craft beer or a cocktail from the full bar!
3519 Plainfield Ave NE Grand Rapids, MI 39525
(616)364-0567
Best Diner with a View
Blue Water Grill features unique starters like fried barbecue cauliflower and housemade root chips, along with incredible salads, wood-fired pizza, burgers, and eclectic entrees. The Grill's Frank Lloyd Wright-inspired architecture, expansive glass walls, and outdoor patio offer picturesque views of Versluis Lake while taking in live music and sipping a unique seasonal cocktail!
5180 Northland Dr NE Grand Rapids, MI 49525
(616)363-5900
Testimonials
Nice community, very quiet, like the location. Nice office staff and GREAT maintenance team!!!

- Tenisha. A
From the office staff to maintenance, they all were very helpful, professional, kind and got things done in a timely matter. If you are looking for a nice quiet neighborhood for you or your family, I recommend this place!!

- Jomeshea G.
Rolling Pines is a great community to live in. The office gals are very kind and helpful. Maintenance is prompt to get issues fixed and keeping things nice. Love the activities they do within our complex.

- Melissa G.
What an awesome community! Maintenance and office staff are seriously top notch. I couldn't recommend a better place to live!

- Thomas M.
The office team is very responsive and helps out whenever you are in need of assistance. Just renewed my lease for another year!

- Shannon B.
Really happy with our home here. Location is great, close to everything but doesn't feel like city living. Parking, in-unit laundry, kid/pet friendly and great schools. Not over-priced but over-welcoming neighborhood. Win!

- Amber A.
I have had nothing but great experiences since I've lived at Rolling Pines. My neighbors are pleasant and the staff is awesome. Total peace out here. Rolling Pines thanks for all you do!

- Paquita P.
This has been one of the best companies to rent through! Very friendly manager, and the rest of the office staff is very friendly. Maintenance keeps our complex clean, and are very quick to attend to any problems with the homes. Very satisfied with this community.

- Danielle C.